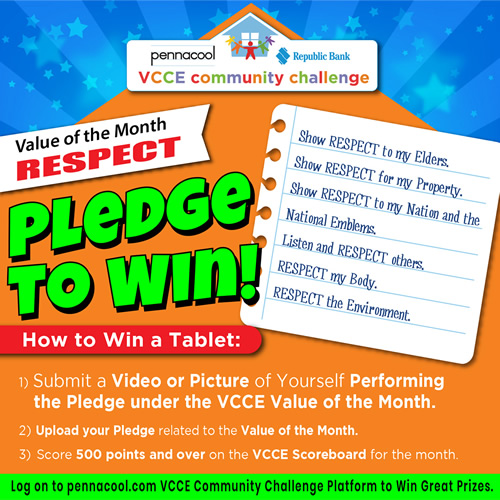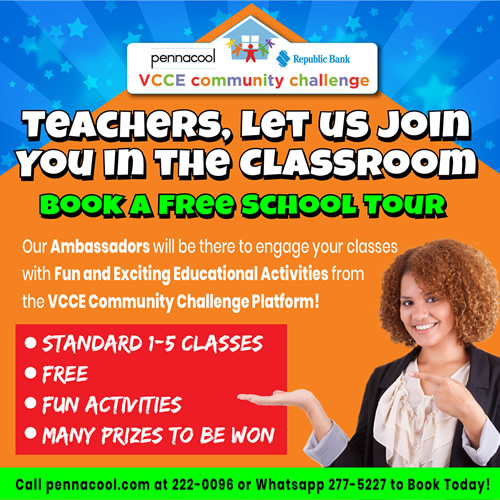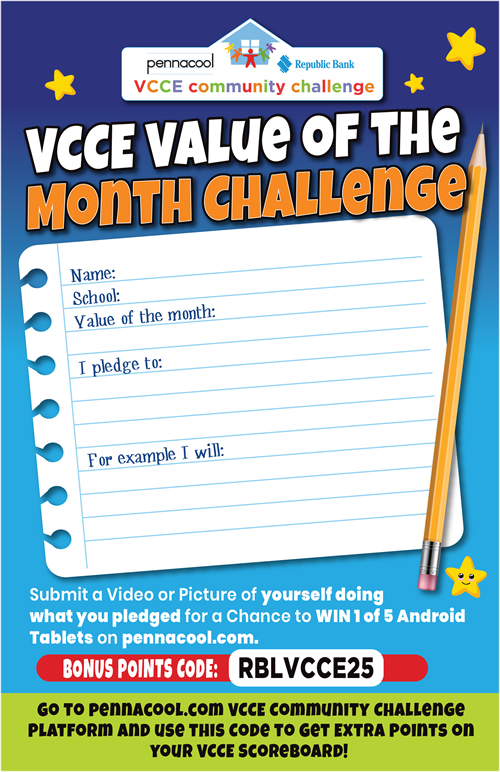 VCCE Monthly Tablet Submission
To be eligible to win a tablet from pennacool.com's VCCE platform, you must score 250 points on VCCE exercises and submit a picture or video of yourself performing the pledge under the VCCE Value of the Month. New photos should be submitted every month.
May Value of the Month: Respect
VCCE Monthly Tablet Submission Criteria
Please use this rubric to GUIDE the picture(s) or video(s) you will be uploading.

Form Submission
Please use this form to UPLOAD your pledge, and your picture(s) or video(s). You are allowed to upload more than one picture/ video.
Issues with uploading? Email submission to feedback@pennacool.com or call 756-5877.
You must have a Gmail account to upload your submission. If you do not have a Gmail account, please email your submission to feedback@pennacool.com with the student's name and school.
Submit Media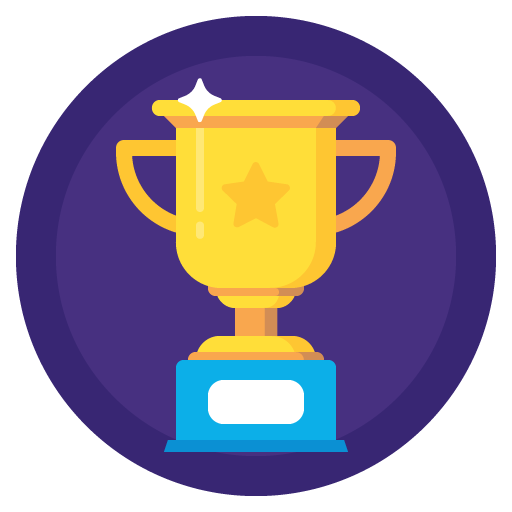 Tablet Prize
5 Tablets to be won each month!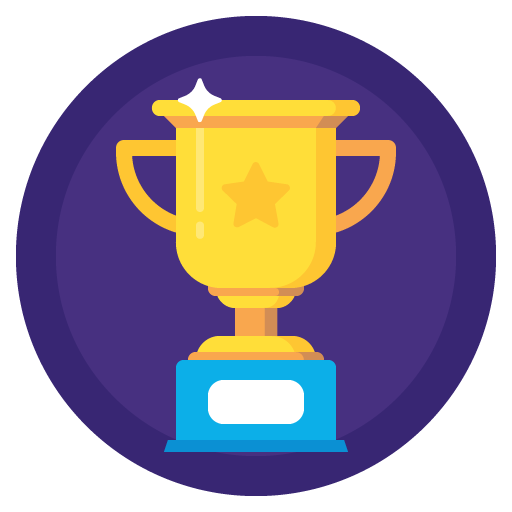 Class Vouchers Prize
Class Vouchers Prize - a Mario's Pizza Voucher for every student and a $200.00 Massy Voucher for the class teacher.
About This Challenge
We are pleased to announce the introduction of a MOE, curriculum-aligned, VCCE program on pennacool.com. The program which consists of fun lessons and quizzes for students, will allow teachers to fulfil their VCCE syllabus requirements and at the same time, a chance to win exciting prizes.
The VCCE Community Challenge is a collaboration between pennacool.com and Republic Bank's Power to Make a Difference program, through which we are supporting the Ministry of Education's all important goal of Values Character & Citizenship Education for primary school students.